professional profile services for social networking
linkedin

1.LinkedIn is a career and business-oriented social networking website that is mainly engineered and geared toward professional and occupational networking. LinkedIn had more than 39,000,000 enrolled members that diversely spanning in excess of 170 industries.
When you register with LinkedIn, you can then formulate a profile and biography that outline your professional expertise, credentials, and accomplishments. You can establish professional connections by inviting contacts to join LinkedIn and associate, or link, with you.
Your LinkedIn network consists of not only your own connections, but also your connections' connections, and the entities and business people they know, granting you access and exposure to an extensive array of qualified professional and expert contacts.
promoting your professional profile on linkedin
We can maintain, develop, an monitor your Professional Networking Profiles. Our LinkedIn services include:
professional profile managment
develop, publish, polish & monitor your professional profiles
recommend prospective customers, groups, and alliances
increase visibility & prominence for professional enhancement
administer industry specific news, events & memberships
update important career milestones & accomplishments
touch up and manage photo portraits & certification logos
ensure notification of pertinent events & announcements
linkedin vs. facebook
In contrast to FaceBook, which originated as a social platform intended for university students, and later high school students, LinkedIn's origin and purpose has traditionally been focused on professional networking and career growth.
facebook

2.FaceBook, an online networking website once exclusively limited to college students, is now a free social networking website that outnumbers MySpace and LinkedIn on unique monthly site visitors and members.
Members of FaceBook can utilize the software platform to affiliate and collaborate with colleagues, friends, family members, individuals and groups with similar interests, regional networks, prospective clients, and even employers.
FaceBook's membership currently numbers over 200,000,000 active participants internationally. FaceBook members can issue virtual cocktails to other members, send flowers and virtual gifts with personalized messages, establish and host events, create social advertisements to promote their business, create and join groups, and more.
Although many recent news stories have centered around FaceBook's privacy implications, members can adjust their profile and "friend" settings to show work related affiliates only part of a profile that may be inappropriate or unprofessional, but show more pictures and preferences to their friend and family groups.
Using FaceBook has its advantages, such as providing a virtual contacts rolodex or online address book, storing and categorizing pictures, scheduling and participating in events, reconnecting with old classmates, staying in touch with others' through messaging, walls, forums, and more.
Most FaceBook users spend their time browsing pictures, profiles, and applications.
facebook for marketing
You can use FaceBook to update and inform your friends, especially those whom are prospects and professional associates, of your recent activities, projects, availability, and promotional ventures. You can create buzz and get people noticing and discussing your services by using Twitter Tweets, sending out messages of what you are up to, feeding your blog posts to "friends", and more. In addition, you can funnel people who visit
facebook advertising
Last but not least, FaceBook offers advertisers the opportunity to reach a very targeted and narrow demographic group of potential clients and customers for as low as five to ten dollars per day. For more information on advertising to FaceBook members, please call San Diego Web Design & SEO Studio @ 619.504.0450.
over
ten years

of

successful web development & seo

experience

fast easy & cheap web services
video | slides | images |
google docs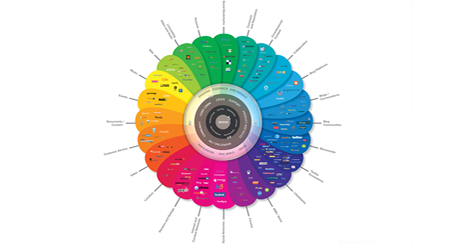 friendster
3.Friendster is another social networking site geared toward dating, discovering new and old friends, sharing common interests, and keeping in touch. Friendster is in the top 100 international websites based on its amount of monthly traffic volume.
Similar to MySpace, users can upload and listen to music and videos, join groups, fan profiles, mobile text alerts, and more. Friendster is most popular in Asia.
San Diego Web Design & SEO Studio can help your business or organization utilize social network platforms to promote your professional interests. Call us 7 days per week to inquire about Social Networking Optimization.
for incoming backlink opportunities, or smo
to enhance your exposure & drive traffic back to your site
to further distribute your marketing message and brand
In a nutshell, file sharing online in a manner that links back or attributes to your website, makes search engine promotion sense in the form of social media optimization, or smo.
myspace
4.MySpace, owned by Fox Interactive Media, is a collaborative social networking platform aimed mostly at teenagers and end users under 25 years of age. MySpace offers members the ability to create personal profiles, MySpace blogs, friend networks, groups, events, photo galleries, musical collections, video digests.
MySpace, once the largest social media networking website with the most members worldwide, was surpasses by FaceBook in April 2008, as the most popular and widely used social media platform.
myspace makeovers
If you're a networking professional choosing to retain your MySpace profile, San Diego Web Studio provides MySpace professional profile enhancement for career suitability:
We begin image enhancing MySpace profile services with recommendations that your, our client, must agree with in order for execution. Many MySpace members have legitimate reasons for disagreeing with our recommendation for profile modification. You always have the final word.
Some MySpace profiles, especially those established early on, are vast and complex. Due to the nature of MySpace, it can seem an overwhelming task to prune and edit one's own profile with clear objectivity. What may be appropriate content for a university student, may pose a challenge upon graduation and transition to a corporate environment. We can help.
Some of the MySpace features we've revised, deleted, or improved include:
get busy:
eliminating goofy emoticons and, ahem... mood indicators
extracurricular blurbs that solicit "meeting" other members
"about me" statements that detract from career aspirations
unbecoming comments made by old myspace friends
ensure appropriateness of videos & music linked with profile
convert layouts and backgrounds to tasteful style
cancel or disassociate from potentially embarrassing groups
privatize karaoke type videos, unless you're a performer
query myspace forums for potential future "surprises"
san diego web design studio
youspace:
If you currently have a MySpace profile you would like professionalized, or have questions surrounding MySpace as an acceptable professional venue, please call San Diego Web Design Studio at 619.504.0450.
For a straightforward approach to your social media optimization and monitoring campaign, give us a call at 619.504.0450 . You can eMail us, too ... or submit a simple online inquiry for more information.