SAN DIEGO WEB RELATED RESOURCES
professional design organizations
aiga: the professional organization for design

San Diego Web Design Studio maintains professional membership with AIGA. Aiga members ascribe to the highest level of design and business ethics in the industry. Aiga, the American Institute of Graphic Artists, is the Design Industry's most established and respected authoritative organization.
Once known as the American Institute of Graphic Arts, thus the initials "AIGA", the association officially changed its name in 2006 to the Professioanl Organization for Design. Retaining the original acronym of the name, the "graphic" descriptive was considered obsolete, dating back to 1917, the year the association was founded. AIGA continues to thrive as an authoritative leader in the evolvement and practice of graphic design, and more currently, website design, as well.
San Diego Web Design Studio, assigned Aiga ID #209531, has been an active participant in the both technical and design communities.
FAQS: FREQUENTLY ASKED WEBSITE RELATED QUESTIONS


A list of frequently asked web design questions includes answers to Website Design & Redesign concerns, Domain Name selection matters, as well as Seo and Social Media optimization services.
CHECKLISTS: PLANNING | PRELAUNCH | SEO | QA
PROJECT PLANNING WORKSHEETS

Custom Worksheets for Project Planning, Project Management, Website Design Scope, Target Market Appropriateness, Branding, Competitive Analysis, Marketing, and more. Helpful for clarifying website objectives & specifications.
WEBSITE LAUNCH READINESS & QUALITY ASSURANCE
Custom Quality Assurance and Prelaunch Readiness Checklist. A method of cross-checking between Deisgner & Client to identify & apply final revisions. Helps prevent embarrassing typos and cross browser irregularities. Modify to include, revise, or omit items as applicable to reflect project's unique criteria.
coming soon: new san diego web related info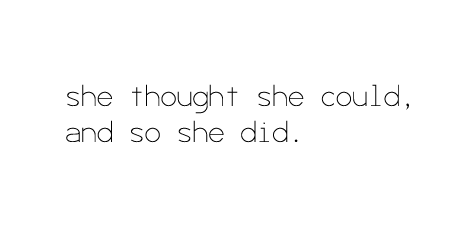 SHOPPING WEBSITE DESIGN SERVICES


The "Shopping and Hiring Web Services" page provides tips to help determine if a web design or SEO company is a good fit for your project. Warning signs to avoid & insight into what can be a confusing industry. Also, see Cost Comparisons page for Pricing Info, as well as the Project Estimate & Bid Cheat Sheet.
WEBSITE BASICS
Just a website essentials and basic usability list. Do's and don'ts. In the name of art, we break some rules and bend some others. Nice to know what some experts recommend, then adapt accordingly to suit your target market audience and purpose.
OUR WEB SERVICES PHILOSOPHY & APPROACH: IF IT'S COMPLEX, MAKE IT SIMPLE...
GLOSSARY
Glossary page of common web terms and references, definitions to common acronyms, technical words and phrases. We hope you don't need this page to decipher any language we used, but provided "just in case".
HANDPICKED TOOLS & LISTS
Links to online applications and tools include browser add-ons, extensions, tools, and downloads. Future plans to include eLists of useful, recent, or mentionable technologies, methods, articles, and concepts.
san diego web design studio
over
ten years

of

web development & seo

experience

... and twenty years of successful sales & marketing expertise. If your company or organization needs reliable and efficient web consultation and project development services, give us a call today at 619.504.0450 We understand how confusing and overwhelming web design & marketing decisions can be even for technically oriented professionals - so we strive to keep things simple.