css3 of san diego


5

css3 boosts seo
reasons to upgrade to CSS 3
To the naked eye, the css output prompts "so what?". The "what" of CSS3 coolness is that styling with text has grown up. Styling text to LOOK like images and graphics is a significant SEO boost. Why?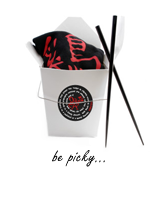 Think about it...with the exception of Google Goggles, covered elsewhere onn this website, when you search...you enter keyWORDS in the search engine field. Words. Most visually appealing sites are graphic heavy to a trained eye. Substituting graphics for the words in menu links is an enormous compromise. Search engine follow links, and if your most important keywords are hyperlinked page topics in your css based text menu, you're naturally optimizing your webpage in a manner recommended by Google's guidelines.
In order to make a css text-styled webpage look equivalently attractive to a graphic based page which compromises seo value requires a grueling learning curve that mystifies some of the smartest of the smart...even with all those extra IQ points, it is a daunting task that discourages many and keeps the passionate employed.

To hand code a seo friendly, css based website requires completely mastery of the code and skill, a trained and scruitinizing eye, and the patience of St. Jude. Without passion, few, if any, advance to senior level as professional web developers. For this reason, passion does pay. True to the saying "follow your passion, the money will follow".
San Diego Web Design Studio picked just ten CSS3 Web Designer favorites for demonstrating just what the new generation of web style can produce!
5

useful css effects
toodles flash..ta ta
CSS 3 takes cascade style sheet design to new levels of functionality and customization with dynamic attributes and very customizable elements ....Don't Flash Me!

The word among web developers is that Html5 will replace the controversial and slow-loading use of Flash, a proprietary and search engine non-friendly animation program now owned by Adobe. Ipads and Iphones are already manufactured without the ability to render Flash based elements and websites. Html5 decreases the need for external and proprietary browser plugins. Apple doesn't like Flash...(and we don't either).
css3

paired with Html5 and jQuery
Extensive modification attributes place no boundaries on customizing visual design work. what's more, the button examples below link to pages on San Diego Web Design Studio!

Look around...each button opens a new window, so just close the new window when traversing back to this page! Want even more animation than CSS3 supports stand alone? Mix CSS3 with jQuery for unlimited creative possibilities...your imaginative designs can come to life with no proprietary software at all. Open Source is the way to go.
css3 image sprites
text

button effects

1.image sprite used with CSS Only buttons! CSS3 Only Buttons are item No. 3. They are CSS 3 Buttons. There are three buttons. 3 simple facts: Fast...Easy...Cheap. Any objections? Hover your mouse over the buttons below to view the CSS3 :hover effect.
CSS3 transitions
dynamic polaroid photo gallery
2.animated transitions on hover! CSS3 Only Photo Gallery. Click the image below to open a new page to a CSS3 Polaroid gallery with image transitions that open up to larger image of thumbnail clicked. Use browser back button to return to gallery.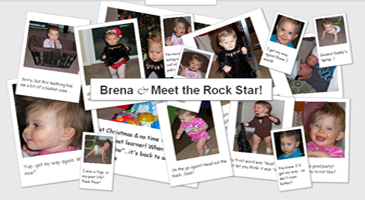 css3 only buttons
background image icons as symbols
css3 only image dock menu
a set of css3 only docked image based menu bar!
6. CSS3 Only positioning and transition effects on hover. Click the buttons to send eMail to Designer and /or visit Social Media profiles. By the way, you might follow us on Twitter.
got
code?
We do! And we sure would like to give your site a makeover. Give us a call for improved performance. Put your site on track with html5 and css 3. Wow! 619.504.0450

HTML5:

speed up & modernize your website
navigate this page
more css3 only buttons...click & peek at our pricing!
4.more css3 only buttons! What's a boring code demo page without a little edge? And what good are buttons unless they link to something really interesting and useful. A lot of our website design and seo clients are concerned about costs...well, in case you're wondering, san diego web design studio is fast, easy, and cheap!
Yep...the buttons below link to some of our ridiculously low hourly rates and per project prices, otherwise known as flat fees. Want a custom project estimate? No problem, you'll find a link to a "request for proposal" in the batch of buttons directly above this paragraph (P.1).
* Don't get it twisted...our rates are cheap, our websites are NOT! Quite contraire...we invite you to shop around. Our rates are listed onsite.
Website Pricing Intro »
Cost Per WebPage Prices »
Pricing Cheat Sheets »
Design & Seo Hourly Rates »
Sponsored Search Fees »
Cost Comparisons »
css3 quote on hover effect
mouse over
the chic below
5.one more set of css3 only buttons! CSS3 Only Buttons are item No. 3. They are CSS 3 Buttons. There are three buttons. 3 simple facts: Fast...Easy...Cheap. Any objections? Hover your mouse over the buttons below to view the CSS3 :hover effect.
Hover over the caricature on the below to view the excerpt ... not to worry, unexpected sound demonstrations are not my forte! ...
3. css3 only buttons... This first set of CSS3 Only Buttons uses no JavaScript nor jQuery for their :hover states or design. The buttons are configured CSS background images, which keep the page load light and speedy, and are styled by class and id. Buttons make use of the :focus element in CSS.
need more reasons to upgrade?
To name just a few:
semantically outlined
open source
efficiency
dynamic content
google favorable
website performance
faster download speed = better seo