local
search engine optimization

by san diego web studio
geo-targeted search optimization services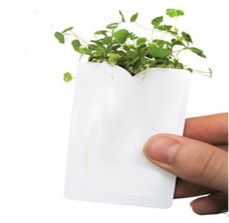 Local San Diego businesses and stores typically benefit from organic local search optimization. With local search SEO services, the objective is to rank highly for keywords related to your business or web site, but also even higher when searches are conducted in your local area.
For San Diego businesses seeking to gain localized ranking prominence, we combine SEO with local directory listing inclusion for web properties that are relevant to your industry, services, and / or products.
Quality, relevant backlinks are important when it comes to SEO. With local search engine optimization services, we will recommend web listings and links that strengthen your site's ability to compete with more established, high ranking, local companies. We increase the visibility of your website locally at and above the exposure of your most formidable competitors.
Local web directories and relevant websites are one source of geo-targeted backlinks which can improves ranking on search engines for localized queries.
Also, we work to get your business listed and referenced on sites that will include your company's name, address, phone number, and web site link.
By maximizing exposure to your brick and mortar address, combined with backlinks to the url of your website, the more effectively your business should gain ranking higher in the search engine results pages.
Reputable web sites can cite you and give you increased visibility, as well as increased legitimacy for the search engines. The anchor text used in the backlinks pointing to your site is also a factor in local seo rank.
We ensure the anchor text for your links are localized, keyword-rich, and very focused, just like any form of SEO. It is a traditional SEO technique, but it can pay off when competing with other companies for local attention.
SAN DIEGO SITE SERVICES
Call us for any of your website performance needs, as well as mobile web design and application development services. We'll get you mobilized! 619.504.0450