organic seo of san diego
Advantages of Organic SEO
natural search ranking achieved by quality web development & effective seo

HTML5 HGROUP ELEMENT OPTIMIZED
[header] [hgroup] [h1 h2 h3 h4 h5 h6]
Our Organic SEO services are geared to bring quality, natural search traffic to your website. Our Conversion and Pre-sell approach is geared to convert site visitors into clients; the bottom line for our SEO clients is increased web based market share that in increases revenue and profits.
Organic SEO is the opposite of Paid Search, which includes Sponsored Search, Pay per Click, and other forms of paid internet advertising. At the time of writing, the percentages of site visitors who click on natural, Organic Search results vs. Pay per Click entries on a Search Engine Results Page, or SERPS, is 86% will select the Organic Search Results, and only 14% will click on Paid Search Ads.
organic seo is naturally good
The most desirable way to get great traffic is to rank highly on the search engines so that, when potential customers are searching for a keyword related to your web site, your site will show up first - leading to much more traffic.
There are two schools of thought on traffic: paid advertising and search engine optimization (SEO). Paid advertising means you spend money to show up in search results. However, often these results are noted as "paid" or "sponsored", and it is not an indicator of quality, but rather an indicator of money. Paid advertising can be expensive, depending on the keywords you are targeting.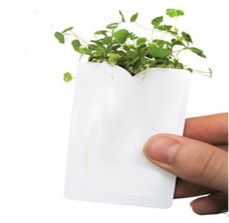 With organic SEO, you build your web site and the pages on it around certain keywords or phrases so that your content will rank higher on search engine results pages. Because they are listed in the natural results rather than as "sponsored", it is a much stronger indication that you have a quality web site that naturally (or, "organically") ranks highly. And while it can be more time consuming, it is much more affordable than costly paid advertising.Thus, when viewers click on your site, they are doing so out of interest in what you have to say. This means you receive quality traffic that is much more likely to lead to sales.