san diego web content writing
website copywriting
professional & persuasive

content

1. San Diego Web Design Studio has extensive experience writing content and ad copy for the web and other marketing mediums, including print and display advertising. Whether you are in need of unique and engaging website content, themed blog posts, article composition for search engine optimization and promotion, or a professional press release, we have the skills and talent to meet your custom writing needs.
unique content importance
search engine visibility | market reach expansion
2.Next to proper web site construction and design, perhaps nothing will boost your search engine performance as much as fresh, relevant, and unique content added to your website and blog on a frequent basis.
Google is concerned with words and text, and being able to access those those words on your website while crawling your server is why web site markup, adherence to web standards, and w3c compliant design play such a crucial role in your site's search performance and ranking.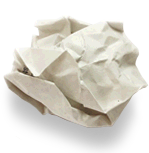 If you have taken care to enlist a professional web design service to properly build your site to facilitate quick and easy indexing of your text by search engine robots and spiders, your search engine position and website traffic will likely benefit by augmenting your site's current content with fresh and keyword targeted material of interest to your prospective clients.
engage

site visitors
create
interactive

& captivating content
write for site visitors | grasp attention & interest | compel action
3.The internet uniquely differs from any other marketing medium in that it is user driven and controlled. Other marketing channels such as television, radio, billboards, and traditional means force feed advertising and broadcast information to a largely passive audience, whereas a website visitor is much more interactively in control of their experience, and are therefore much less patient and attentive.
A website has a maximum of 2 to 7 seconds to grasp and engage a site visitor's interest before they click off and "bounce" from the page.
website landing pages
promotional & analytic landing pages
improving & assessing
conversion
4.An online landing page is a web marketing strategy designed to increase conversion and sales by isolating and enhancing a specific service, product, sale item, or promotion.
Landing pages are often used as extensions of augmentative advertising mediums such as television commercials, magazine advertisements, pay per click campaigns, and incoming links. Landing pages can be an effective method of lead generation and email list building for more extensive marketing campaigns.
Website landing pages also provide a valuable system for measuring and evaluating end user behavior, website analytics, and marketing campaign effectiveness.
article writing & distribution
keyword targeted theme writing | niche topics
5.Online article writing and syndication can provide significant exposure and incoming link volume to enhance a website's search engine optimization campaign.
Most article directories and online syndication services allow authors to publish unique articles free of cost, so long as the articles contain valuable information of interest to the website's readers.
Advantages to authors who contribute articles to the web is the acquisition of an incoming link pointing back to their site, free exposure, and establishment as an authoritative expert in one's profession and industry.
press releases & public
announcements
online publishing
6.Writing and distributing professional press releases online can provide an extra boost of publicity and search engine competitiveness.
In addition to releasing company, personnel, product, service and website specific announcements, press releases also enhance and polish a company's branding image and exposure. Press releases are an effective method of delivering succinct and congruent marketing messages while boosting incoming links from popular websites such as PRWeb, Market Wire, etcetera.
san diego's original web studio
ten years of web publishing experience
San Diego Web Studio's promotional writing service will keyword optimize your online articles and press releases to enhance your ranking for targeted keywords and keyword phrases.
If your California company, small business, or organization needs reliable, efficient, and affordable web maintenance services, give San Diego Web Design Studio a call today at 619.504.0450
For your convenience, you can eMail us 24 hours per day with any questions and receive a prompt response to your inquiry.
Are you a writer interested in creating compelling content for professionals in the fields of law, publishing, web development, aerospace, and other fields? Send samples of published work to to designersandiego@gmail.com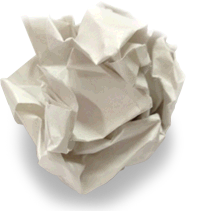 website
content writing

tips
scannability | lists | white space | headings | links
break content into categories and subcategories
organize & cluster info in a logically organized manner
use white space, headings, and lists
effectively facilitate scanning
implement itemized lists for ease of legibility
use background images as bullets
apply a liberal amount of line height
allow ample space between rows of text
use a sans-serif, smooth font for best readability
a white background and dark text contrast ideally
underline paragraphical hyperlinks
use contrasting link and hover hues
chunk & reduce the size and volume of paragraphs per topic
keep heading word counts concise
deduce topics into mini topics
pyramid ideas and topics by broad to specific
writing style & delivery
web informality | natural style | succinct | conversational
be your natural self with genuine tone
show your personality in conversational style
address the reader in the first person, i.e., "you"
write on topics of interest to you & your target audience
contribute unique content to the web
give information away free or someone else will
keep your content linear and in theme
convinced website quality matters?
contact us for a superior site
12. We understand how confusing and overwhelming web design & marketing decisions can be for most individuals - so we keep things simple for you. Call us any day of the week, before or after you retain us, at 619.504.0450. Also, you may eMail San Diego Web or remit an online form inquiry 24 hours per day. We look forward to working with you!

professional
biographies & profiles
authoritative prominence | expertise | exposure | more...
7.Not only can we write impressive and enhancing onsite biographies, personnel profiles, and "about us" pages that exemplify educational qualifications and professional accomplishments , but we can also develop online profiles and exposure on social media optimization sites and wikis, such as Wikipedia, that serve to promote your site's search engine position as well.
San Diego Web Studio can manage your off-page professional profile on sites such as myspace, facebook, wikipedia, aboutus, squidoo, and more!
professional blog writing
ghost blog posts | video blogs | more...
8.San Diego Web Studio can create a blog site for your business that is congruent with your online theme and branding. We can establish your blog as a separate website, a subdomain of your established site (i.e.,http://yourblog.yoursite.com), or as a directory within your domain (i.e., http://yoursite.com/blog).
We offer customized plans for you based on posting frequency, optimization, and keyword targeted specifics.
online newsletters & email updates
yes lists | email distribution | opt in & permission marketing
9.San Diego Web Studio's writing and marketing services offer a breadth of customized opportunities to get your brand in the eyes and buying power of current and prospective customers.
Subscription and opt-in email lists are essential vehicles for collecting information & learning about your end users and their buying habits. Our email newsletter campaigns typically involve the use of landing pages for valuable analytical data to improve conversion rates and sales.