seo planning

strategic seo

research
pre-design readiness
If you are starting a brand new website from scratch, it is the ideal time to plan your seo, usability, and keyword to content effectiveness strategy.
keyword driven

content planning

Websites that are built with search engine marketing performance in mind will structured upon pre-determined target keywords and phrases. Early detection of competitive keyword coverage gaps in market sectors provides invaluable opportunities for content development and ranking dominance, as well as inexpensive Pay Per Click targets.
custom tailored project
consulting
assistive website planning & development
Our website planning and development services are based upon your goals and opportunities. We first assess your goals, industry, targeted market, and competitive landscape.
We devise a method of communication and planning that includes online collaboration in real time. Our development projects are always extensible, and we've developed a very effective system for dividing projects into planned phases.
A medium sized website research and development project can go live as early as Phase III, yet continue with phased growth up to levels that have reached into phases numbered in the high twenties.
By breaking big plans into chunks, we can assess where we've been, and accurately arrive at where we've methodically planned to be.
topics relevant to new website development
San Diego Web Design Studio provides in depth information on search engine friendly website architecture, semantical markup for seo, and professional website design information, just to name a few.
our website design process
We ascribe to a formal website design process and implement thorough quality assurance measures by use of our prelaunch quality checklists.
our website launch readiness process
ready when
you

say so...

Prior to launching any project live, we apply a systematic client and designer readiness cross-check and sign off approval process. By seeking the active participation of our clients in the final evaluation phases of the project, we find it provides additional opportunities for website improvements that may have been overlooked during the client's previous approval milestones.

We're picky, and we hope you are too. Sometimes clients love our first mockup; it happens more often than not. Other times, we discover we need more discovery. Either way, our work is custom and the website project only complete when you say it is...in two words: Let's Launch!
san diego's original web studio
ten years

of

web development

experience

If your company or organization needs reliable and efficient web consultation and project development services, give us a call today at 619.504.0450


We understand how confusing and overwhelming web design & marketing decisions can be even for technically oriented professionals - so we strive to keep things simple. Call us any day of the week, before or after you retain us. For your convenience, you can eMail us with any questions and receive a prompt response to your inquiry.
boutique web design and marketing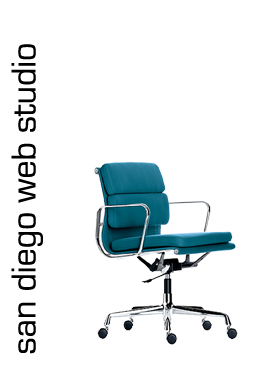 agree quality matters? contact us for a superior site
San Diego Web Studio can help you establish and achieve your marketing and conversion goals online. View our web services rates & promotions .
Call us today at 619.504.0450 or eMail San Diego Website Design Studio ... or submit a simple online inquiry for more information.
seo planning & consulting
new marketing campaigns
Our competitive research and backlink analysis services include:
Indepth keyword research and analysis:
kei: keyword effective indexing
opportunistic gap discovery
monthly search volumes
plural vs. singular popularity
trend & niche development
market saturation assessment
keyword ppc valuations
semantic keyword analysis
identify profitable cross-sell and up-sell opportunities

keyword reports & recommendations

actionable keyword campaign plan
Competitive backlink research
competitor backlink analysis
page rank analysis
backlink recommendations
off page seo recommendations
top ten link acquisition recommendations

backlink reports & recommendations

actionable strategic link building plan
Indepth Website Structural & SEO Analysis
duplicate content analysis
internal link analysis
external link analysis
code & markup evaluation
cross browser compatibility testing
screen size variable testing
accessibility checking & recommendations
robots.txt file testing
conduct http live header checks
check 404 error page logs & detect gaps
onpage seo evaluation
onpage seo recommendations
server & file directory health report
check for canonical issues
check for missing or negative impact redirects

site health reports & recommendations

actionable site improvement plan
Indepth Website Usability Analysis
establish website on google analytics
establish compete.com statistical reporting
create alternative versions of essential pages
conduct A/B conversion testing
analyze site visitor entry & exit pages
analyze site visitor behavior
analyze bounce rates
analyze page views per visitor
create and develop personas
establish analytical goals & filters for custom reports
analyze site & page stickiness
develop custom heatmap reports

Usability reports & recommendations

actionable usability improvement plan
social media

planned rollouts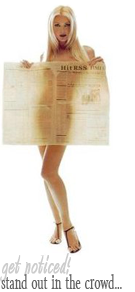 In addition to new search engine marketing campaigns and website health evaluations, we offer indepth social media services that include professional profiling, creation of social media buzz bait, word of mouse media distribution, and audio and video optimization, among many other specialties. Check out our San Diego Social Media section by starting out on the SMO Overview Page.