eCommerce Web Design of San Diego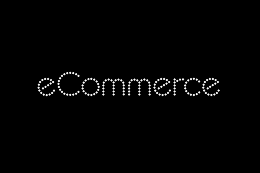 1. what is eCommerce?
online transactions
What differentiates an eCommerce website from a brochure website is the eCommerce site facilitates and processes the entire purchase transaction online, while a business site merely promotes services or products.
electronic payment processing
Ecommerce sites handle electronic orders of the work or merchandise, process payments, drop ship, provide receipts, and offer confirmation, tracking, and delivery information...all machinated online.
eCommerce: 24/7 Sales Automated
Whether you are an established brick and mortar business or are launching an entirely new concept, the internet can play a significant and even complete role in servicing new and existing customers.
If your company, organization, or cause can benefit from moving your deliverables to market via the web, give San Diego Web Design Studio a call today at 619.504.0450.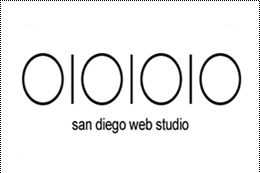 2. eCommerce websites
Product & Service Sales
Successfully selling products & merchandise online requires establishing trust and confidence in your website, eCommerce system, merchandise, and customer service.
Selling merchandise sales via the web will also present the following website planning considerations:
eCommerce website planning factors
which shopping cart application will best feature your products?
will you dropship? or send from your own in stock inventory?
will you ship internationally? to APO's? U.S. territories?
what shipping and delivery options will you offer?
how many methods of payment will you offer?
when will taxes apply based on state & federal laws?
will your shopping cart be pre-configured tax-wise?
what is your return policy? who pays return shipping costs?
are you aware & in comformance w/stricter FTC laws?
who will maintain your website, add, and update products, etc?
who is your competition? what is your competitive edge?
how will you gain exposure and market your website?
what is your budget and timeline? what is your markup ratio?
estimated time to recover your investment and earn profit?
will your hosting suffice for secure shell [https] requirements?
will your hosting service provide dedicated ip address?
shopping cart & payment gateway coding
The above list is only a brief portion of factors to take into consideration when launching an online store or service that fully facilitates payment processing.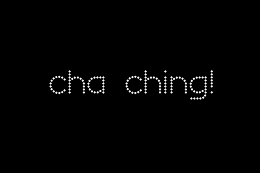 3. relax...we'll handle the design & technicalities
fast, easy & cheap!
San Diego Web Design Studio can simplify eCommerce planning, developing, and consulting resource for preparing and maintaining your online product sales success.
easy & simple for web design clients
We'll create an ultra clean, professional, and quick payment processing platform that attractively showcases your products and helps you make the most of every online order with appropriate upselling, cross-selling, and promotional offers! Call us now at 619.504.0450 for an online store that sells successfully from start to finish...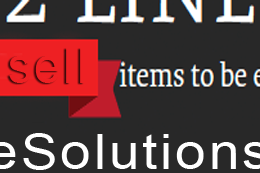 4.sell services online
payment & order processing
An eCommerce services website can help your local business expand your service offerings beyond San Diego and California regional borders. Grow your business by reaching and converting market share outside of your traditional geographic area while maintaining and better servicing your current customer base.
service & sales automation
By automating many of your business tasks such as receiving orders, answering questions, explaining package & pricing options, processing payments, issuing receipts, and confirming and scheduling deliverables, you'll free up much of your time and significantly reduce your operating costs. Saving money on labor and material can translate into lower services costs, giving you an advantageous edge over your competitors and establishing you as a leader in your industry.
GREAT ONLINE SERVICE SALES SUITABILITY
Some examples of service business that make great candidates for online sales are software downloads, information sales, laboratory & testing services, professional coaching, business consulting, editing and copywriting services, and countless others! Call our San Diego Website Design and eCommerce Marketing studio at 619.504.0450 to start growing your business today!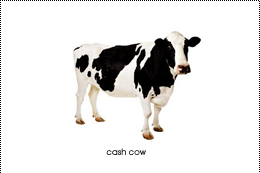 5. eCommerce membership
enrollment & registration
monthly & yearly recurring eft fees
Online membership websites can a provide a steady and residual income for businesses offering valuable information, services, and opportunities to niche markets. Your membership fees can include options for lifetime affiliate rates, yearly and monthly recurring fees, and even a one time 24-hour term of unlimited access and queries.
Good business model candidates for selling memberships online include background checking websites, people finding sites, dating and matchmaking services, financial trading and options websites, attorney bar associations, professional affiliations, discount buying clubs, and many others!
If your club, group, or organization can charge a fee to join or remain a member, you may want to consider providing customizable user interfaces, customizable preferences, forums, enhanced communication features, and electronic funds transfer capabilities for recurring membership dues. San Diego Web Marketing & Design Studio can help you process a steady flow of membership dues payments...seamlessly, efficiently, and profitably! Call our California Design firm today at 619.504.0450 for a professional "join now" enterprise!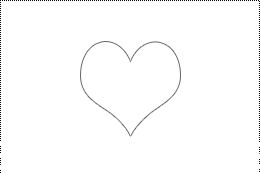 6.eCommerce for
nonprofits
one time & recurring fees
& recurring pledge processing | donations
charity

•

fund raising

We build eCommerce charity websites that enable not for profit organizations to collect data, manage donor information and pledge history, process donations & payments, stay in touch with benefactors, and promote long term relationships - all streamlined and automated online.
donors & benefactors
Charitable organizations are ideal candidates for online fundraising - eCommerce donations and pledges can help alumni associations, environmental groups and causes, medical and scientific research funds for autism, cancer, and other diseases, world hunger relief and aid groups, and an unlimited array of other nonprofit organizations. Call San Diego Web Studio for more information at 619.504.0450.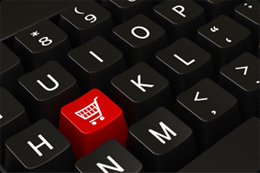 7. personal fundraising
cyber begging sites
Internet fundraising, or cyberbegging websites, are sites that promote personal or individual causes and make a plea for charitable donations citing a variety of purposes and requests.
personal causes
Individuals with purposeful and / or creative causes may qualify for a private charitable web presence. Please submit details via eMail for further consideration of worthwhile or unusual prospective projects.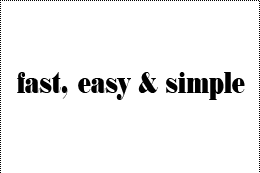 8.online
payment processing
process credit card transactions
Most online sale transactions are processed in real time, with the funds being electronically debited from the purchaser's account by the merchant bank and immediately applied to the seller's bank balance.
eCommerce merchant accounts

Establishing a merchant account enables you to accept major credit cards as payment for products and services. M3erchant accounts allow you to bypass intermediary payment processing providers such as paypal, google checkout, or 2co checkout.
Once your merchant account is established, funds generated from your online sales will be automatically transferred into your bank account by the merchant account provider for a nominal percentage of the sale amount.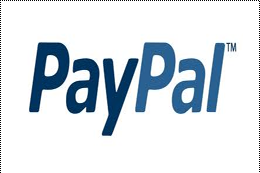 9. paypal payment processing
paypal payment processing

PayPal allows you to sell products and services while accepting a variety of payment methods processed by PayPal and then deposited into your PayPal business account, minus a small percentage fee for credit card transactions.
Some advantages of choosing PayPal over a merchant account are that PayPal charges no monthly minimum fee, provides free shopping cart software that integrates with their checkout application, and the set up is free of charge. Anybody with a bank account can qualify to send and receive payments via PayPal.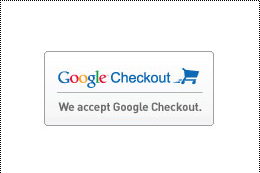 10. google checkout
percentage based fees
credit cards processed by google

Google Checkout is an online transaction facilitator somewhat similar to PayPal. Just recently introduced, Google offers significant discounts on transaction processing fees for Adwords advertisers; for every $1 in Adwords expenditures, Google will process $10 in payments received by advertisers for their products and services at no charge.
Effective February, 2008, Google Checkout's standard transaction processing rates are 2% of net sales, plus .20 cents per transaction. For example, if you made two sales of ten dollars each, your total processing cost for both transactions combined would amount to .80 cents.
Google promotes their checkout service as a fast, convenient, and secure method for customers to expedite the buying process by using a login id and password that stores their credit card and billing information.
Like PayPal, storing users' info circumvents the need for buyers to submit their personal information each time they make a purchase. An added bonus is Google's global brand recognition and their merchant fraud protection policy.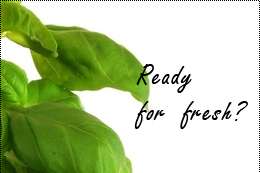 11. eCommerce components
gateways & shopping carts
paypal shopping cart | agora cart | zencart | magento
The shopping cart software you choose to integrate with your eCommerce website will in part be determined by the number and methods of payment you are authorized to accept.
shopping cart applications
If you have established a merchant account to process payments directly, and can accept credit card purchases independent of paypal, google, and other intermediaries, you will need a payment gateway application that is compatible with your merchant account. Often, the merchant bank's compatible payment gateway application is designed to integrate smoothly with certain shopping cart brands. Nevertheless, both PayPal and Agora Cart offer free shopping cart applications that work seamlessly with PayPal and Google Checkout payment processing.
The following shopping cart features are essential to eCommerce product sales success :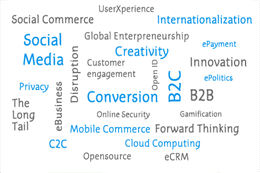 12. shopping cart essentials
google checkout support
automated shipping & postage calculations based on:
weight, standard ground, express delivery, etc
shipping location
purchaser's resident state
local tax laws
automated sales tax calculation's based on:
delivery state's laws
automated
inventory management
backorder status notification
discount, coupon and special offer code computation
programmable:
upsell and cross-sell offers and promotions
automated:
order confirmation and receipt generation
support:
multiple currency and language options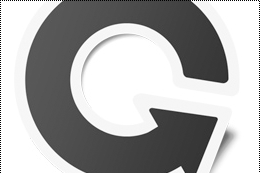 13.payment gateways
secure socket layer
dedicated ip address
The online equivalent of a brick and mortar credit card processing Point of Sale system (POS) is a payment gateway. A payment gateway application provides a secure environment, or secure socket layer, between the eCommerce website platform and shopping cart software application.
3rd party payment facilitation
Online vendors who only accept PayPal, Google checkout, and other "go between" payment processing methods such as "2CO Checkout" will not need to implement a payment gateway. However, eCommerce businesses that process their own credit card transactions via a Merchant Account are required to provide a secure environment for the submission of buyers' sensitive financial information in the form of a payment gateway.
Which Merchant Bank you choose for authorization will determine which payment gateways are compatible with eCommerce website, as many of these applications are proprietary.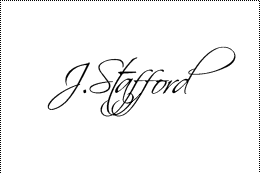 14.ready for eCommerce?
fast payment processing
upsell optimized
No need to go to India for an economical eCommerce website solution...give your website the California design & style your targeted market can identify with...a clean, contemporary look & feel that establishes credibility and your commitment to quality. Call us any day of the week at 619.504.0450. Also, you may eMail us or remit an online form inquiry 24 hours per day. We look forward to speaking with you about your best online presence yet!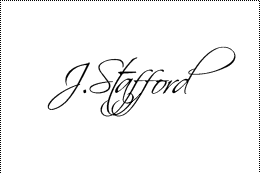 `15.eCommerce CONSULTATION
Design, Seo & Delivery
san diego web design studio:
Can provide you with a straightforward and affordable website solution based on your site's current state, structure, and unique specifications. For professional website improvement options, please call our California web design firm today at 619.504.0450.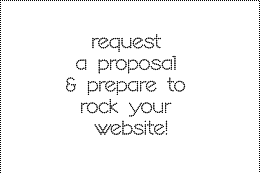 16.request a proposal
seo & custom projects
If your company or organization needs reliable and efficient web services, give us a call at 619.504.0450
fast, easy & simple
We understand how confusing and overwhelming web design & marketing decisions can be for most individuals - so we keep things simple for you. Call us any day of the week, before or after you retain us. For your convenience, you can eMail us with any questions and receive a prompt response to your inquiry.
seo repair specialized
san diego seo & sem