san diego blog design & tweet management
professional blog design & optimization
blogging for business
Optimization of blogs, which are weblogs written in chronological order and frequently updated, are typically strongly themed around a specific topic, product, service, or concept.
Our blog promotion services include optimization of blog elements including text, links, graphics, video and audio files, news feeds, conversations, commentaries, and more.
For best optimization results we recommends uploading and installing the blogging software to your server, and hosting the in theme blog on the same server as the target marketed website. Popular blogging software, such as WordPress, is available at no charge and can be set up in a matter of a few hours, in most cases.
Our Social Media Blog clients benefit by increased traffic funneled from the blog to the website's products and services. Blog clients also benefit from enhanced branding and identity visibility, as well as favorable Seo ranking and improved positioning of main website via blog's authoritative development.
vlogs: video blogs
Blogging via video, or vidblogging / vlogging, has been steadily gaining in popularity as video blog hosting sites become more prevalent.
Vlogs can be optimized for search engine performance, and also syndicated via RSS and subscriptions which can be viewed online or downloaded to Ipods, cellular phones, and personal electronic devices for viewing on the go.
Additional information regarding video optimization and podcasting is available on San Diego Web Design Studio's Podcasting & Webinar page.
Please visit the following section to read more about video search engine optimization.
moblogs: blog posts by mobile phone users
micro-blogs | audio-blogs | photo-blogs | tweets

When mobile phone users utilize their cellphone to directly upload blogs to the internet, it is referred to as Mobile Phone Blogging, or moblogging, for short.
The most popular type of moblog, or mobile phone blog, is characterized by heavy use of graphics and or video clips. Mobile phone bloggers tend to upload and view their moblogs using camera and video enabled cellphones, often uploading news and video recordings as they happen. Many moblogs provide headline events and information in real time, sometimes before local and national news stations.
Talented mobloggers maintain blogs that are rich in personality, humor, and spontaneity.
moblogs: blog posts by mobile phone users
Mobile phones can also be creatively used to update websites in real time, when appropriate and in-theme.
Internet platforms for moblogging cater to end users who administrate, edit, write, and upload directly from their hand held device.
" If an element, statement, topic, or feature is not contributing to your main objectives and most wanted response from your target market and site's visitors, then it is most likely detracting from your ROI and / or interfering, with your ultimate goal. If in doubt, throw it out. "
followers | friends | tags | tweets
San Diego Web Design Studio offers blog design, software installation and setup, ghost blogging, optimization, marketing, and consulting to businesses and organizations seeking to establish a strong niche and following in their industry online.
san diego web design studio
over
ten years

of

web development & seo

experience

... and twenty years of successful sales & marketing expertise. If your company or organization needs reliable and efficient web consultation and project development services, give us a call today at 619.504.0450 We understand how confusing and overwhelming web design & marketing decisions can be even for technically oriented professionals - so we strive to keep things simple.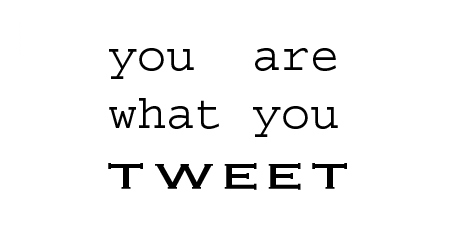 professional blog services & objectives
strategic blog blueprint w/phased development plans
keywords and target market analysis
campaign outline of post frequency & word counts
predetermined personality & tone based on personas
setup RSS / Atom post syndication for feed readers
setup as main url subdomain or unique domain name
establish optimal incoming and outgoing link plan
execution of backlink campaign
custom layout, design & navigation architecture
ghost blogging
maintenance
training and consultation
smo: social media optimization
blog seo | marketing | promotion
When executed successfully, blogs present excellent auxiliary opportunities to enhance brand awareness and identity, complement promotional & marketing campaigns, connect with current and prospective customers, and identify additional marketing opportunities. Blogs can be narrowly targeted to reach niche and highly focused demographic groups.
Developing a readership following and membership base in tight, specific markets can translate into advertising revenue earned from cross-sectors and industries. In addition to facilitating asynchronous communication and invaluable feedback, blogs also provide a perfect medium for on the fly announcements and real-time response to relevant trends and events made popular by television and other venues.
company blogs
Corporate Blog Marketing offers the capability to engage end users and mesh services, products, and rapport via collaboration and bi-directional conversations with actual customers.
Successful blog marketing can develop and exploit new communication channels inherent in blogging platforms such as commentaries, feedback, opinions, surveys, and conversational interfacing.
b to c: bi-directional communication via social media
Blogs & Social Media platforms provide a venue for opening communication channels and gauging audience sentiment and opinions. Blog services focus on widening audience reach, increasing market share by enhancing penetration and conversion...
eCommerce Sales Funnels
eCommerce merchants can increase sales by funneling blog visitors to website landing pages for sales and conversion. A properly branded blog can contribute to an authoritative status within a company's industry and / or geo-targeted region.
Benefits of our blog marketing services include:
establishing authoritative leadership position for clients
acquire relevant, quality backlinks for optimization
expand reach & influence wider target audience
establish interactive communication for improved insight
monetization by establishing a guided call to action path
provide unique & pertinent info to develop following
url page and file name optimization
keyword relevant content